Subscribe to "THE AMERICAN RETIREMENT ADVISOR"
Check Out Our Latest Blog Posts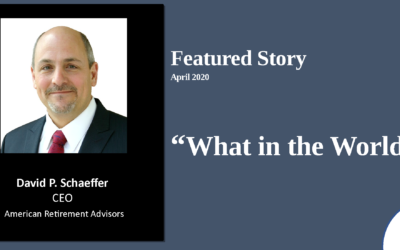 This past month has been a whirlwind. Those that are daily food shoppers, can't. Those that cling to old philosophies about the market, got stung again. Those that usually call their doctors for every little ache and pain can't get through. Those that...