Subscribe to "THE AMERICAN RETIREMENT ADVISOR"
Check Out Our Latest Blog Posts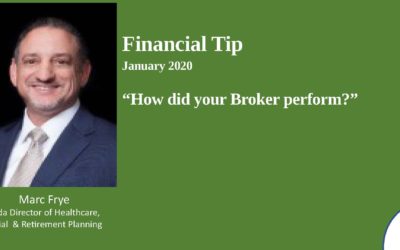 Happy New Year! So, are you or your broker a genius? Did your investment portfolio do absolutely fantastic for year end? Brokers and portfolio man- agers tend to think that they are geniuses when portfolios perform well. But when they don't perform well,...