2014 - 2015 - 2016
Inc. magazine on August 12th, 2014 ranked American Retirement Advisors No. 4 fastest-growing privately held company in Arizona, No. 12 fastest-growing financial services company in the nation. The list represents the most comprehensive look at the most important segment of the economy—America's independent entrepreneurs. Companies such as Yelp, Pandora, Timberland, Dell, Domino's Pizza, LinkedIn, Zillow, and many other well-known names gained early exposure as members of the Inc. 500.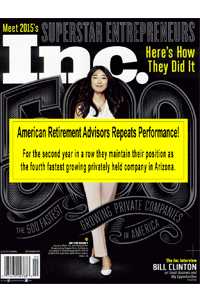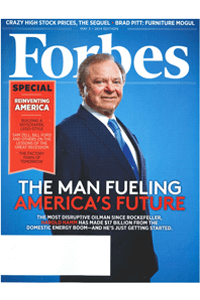 America's Financial Leaders
American Retirement Advisors does what many of our contemporaries dismiss as trivial. We delve into tough concerns like Health Care and Medicare before we delve into client's finances!      
Financial Advisors
This book attempts to provide a list of "go-to advisors" for your basic insurance needs or your most comprehensive estate plan. Many folks retiring just need some simple financial planning, whether they have a little or alot. Our firm has been specializing in this area since 2000. Big or small, we help all our clients.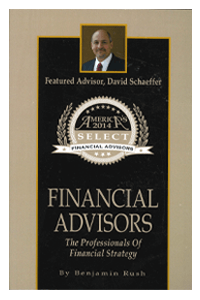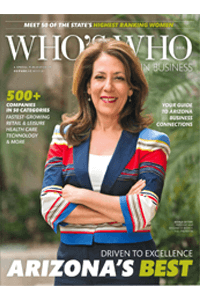 A Holistic Retirement
The number of people at or close to retirement age is growing rapidly, thanks to aging Baby Boomers. It only makes sense that companies focusing on retirement planning and advising would also be expanding. That is certainly true of American Retirement Advisors… whose three-year percentage growth has been off the charts.